Intelligent Heating and Cooling Solutions®
When it comes to your comfort, our Advanced Air heating and cooling professionals are experts. Our team is trained, certified, and ready to take care of whatever your HVAC needs may be. Our superior customer service is at the heart of all we do.
Advanced Air specializes in outfitting buildings of all sizes with heating, ventilation, and air conditioning (HVAC) equipment, indoor air quality IAQ products, tenant improvements (TI), and other services. Provide your employees and customers with unsurpassed quality heating and cooling services—contact us today!
Advanced Air is a commercial HVAC contractor that specializes in value engineering design-build solutions. Our experienced design team serves a variety of office configurations and tenant improvements (TI), and complies with current Oregon energy efficiency, building, and seismic code requirements.
Get reliable on-demand HVAC services from Advanced Air! Our team can install, maintain, repair, and service a variety of equipment, ensuring year-round comfort in your home or business. Schedule an appointment today for top-quality service and satisfaction!
A properly maintained heating and cooling system will last longer and operate more efficiently, saving you money. At Advanced Air, our professionals will inspect and clean your system to help prevent unexpected costly repairs. Preventative maintenance plays a vital role in the service life of your equipment.


Advanced Air Is the Intelligent Choice for Commercial
HVAC Maintenance and Repair in Medford, Oregon
HVAC equipment typically fails when it is working the hardest and you need it most: during an extreme weather event. Equipment failure can be costly for business and uncomfortable for employees, clients, and tenants.
What Our Customers Are Saying About Our Award-Winning Service
"Advanced Air has always helped us out with our heat pump whether it is for maintenance or need of a quick repair. They work hard to accommodate our needs and schedule."
- Mike N.
"The company and technicians are superior! Other businesses in Our town Medford, OR could take lessons on professionalism! They accommodated me with a different time the same day when the scheduled time didn't work out. Who does that? Technicians also on top of their game"
- Laura P.
"Thank you so much for being so responsive, professional, respectful and being so amenable about wearing our quirky booties inside our house. Rob answered all of our questions and quickly diagnosed the problem. I also appreciated no one giving me the "hard sell" to change/upgrade our thermostat. We will definitely recommend you to our friends!"
- Cindy S.
Your Community Is Our Community
Advanced Air actively engages in the southern Oregon community, demonstrating its commitment by consistently contributing time and resources to numerous non-profit organizations, such as Hearts with a Mission, Helping Hands International, The Dove, and True North Navigators. In addition to supporting these charitable entities, Advanced Air extends its generosity to local clubs, athletic teams, schools, and churches, fostering a spirit of unity and compassion throughout the region.

Financing Available for Our Customers
Discover convenient financing for your residential heating and cooling needs with Advanced Air. Our flexible financing solutions* make upgrading your HVAC systems in your Oregon home easier than ever. Say goodbye to upfront costs and hello to enhanced comfort. Contact us today to learn more about our financing options!
*Subject to approved credit.
There are a few things to check in your home in the case that your furnace is blowing cold air, such as your thermostat settings, air filter, and your home's ductwork. If you can't figure out the issue, give us a call and we will inspect your furnace.
Read More
We Are a Bryant Factory
Authorized Dealer
At Advanced Air, we wholeheartedly embrace the principles that lead to success. As a Bryant Factory Authorized Dealer, we understand the importance of unwavering dedication to delivering quality products and service. Our commitment to customer satisfaction and our unwavering pursuit of excellence in performance set us apart. Join us and experience the Advanced Air difference firsthand!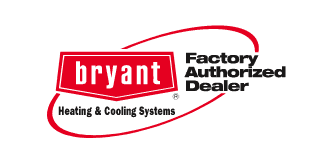 Join a Fast and Growing
Team in Medford, OR
Are you ready to take your career to new heights? Join the Advanced Air family and become part of a dynamic team dedicated to excellence in residential and commercial heating and cooling services. We value expertise, teamwork, and a commitment to customer satisfaction. With opportunities for growth, competitive compensation, and a supportive work environment, Advanced Air is the perfect place to advance your HVAC career. Join us today and let's make a difference together!
We Service All

HVAC Brands!